Darlene is an expert in national and international real estate consulting. Three things you will get from working with Darlene that you won't get from other real estate agents:
EXPERIENCE. Darlene has been a professional real estate agent for over 30 years . She specializes in all types of residential real estate including luxury homes, international real estate, multiple home ownership and real estate investment. She is highly skilled in coordinating corporate merger workforce moves.
CONNECTIONS. Darlene offers her clients an extensive international real estate network. She is past Houston Council President of the International Real Estate Federation (FIABCI) . She was a member of the executive planning committee for the FIABCI 2004 World Congress held in Houston. Her business is based in The Woodlands, Texas, an internationally recognized master planned community located 35 miles north of Houston and home to corporate headquarters of major global companies such as Exxon Mobil, Anadarko Petroleum, Layne Christensen, Repsol Services, CB & I, and Huntsman Chemical Corporation.
RESULTS. Throughout her lengthy career, Darlene has confronted just about every challenge and obstacle that may arise in the relocation process. She understands that different individuals and families have different needs and desires. Darlene will help you overcome the innate challenges of relocation and ease your transition.
BACKGROUND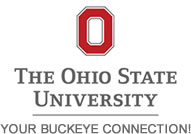 Darlene was born and raised just outside of Cleveland, Ohio. She graduated from The Ohio State University with degrees in English and Psychology. Before discovering her true passion for real estate, she worked as a high school English teacher. She is a mother of two sons, two daughters and one cat named Spinner. Darlene worked as a real estate consultant in Cleveland for 14 years before a corporate relocation move brought her own family to The Woodlands, which she has proudly called home since 1991. Darlene is a member of The Commercial Real Estate Association of Montgomery County, the Leadership Montgomery County Alumnae Association and a Platinum Guild Member of the Institute For Luxury Home Marketing.